Lane Toran Caudell (born October 15, 1982) is an American actor, voice actor, and musician who provided the voice for Arnold in Season 1 of Hey Arnold!, and the voice of Wolfgang in later episodes.
The role of Arnold was given to Phillip Van Dyke in Season 2, as Toran was unable to perform Arnold's voice after going through puberty. Though due to deviations from production order, some of Toran's work as Arnold was aired as part of Season 2 and Season 3. Toran also reprised his role as Arnold in the episode "What's Opera Arnold?", as Arnold's singing voice.
In 2015 he returned to acting, appearing in shows like Nashville and Satisfaction, and also came back to have a speaking role in Hey Arnold! The Jungle Movie.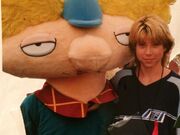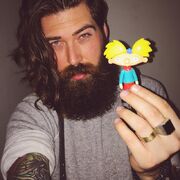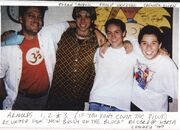 Voice Credits
Other Credits
Trivia
His favorite sports are basketball and golf.[1]
His favorite superhero is Cyborg.[2]
He is a fan of DC comics.
His favorite food is pizza.[3]
His favorite show is Friends.[4]
He is a smoker.[5]
He loves dogs.[6]
His favorite color is blue.[7]
External Links
Refrences