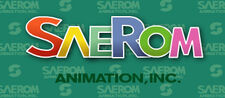 Saerom Animation, Inc. is a South Korean animation studio founded in 1987. The studio handled all the overseas animation services for Hey Arnold! after its first season. During the ending credits, they are credited as Sae Rom Productions Co. Ltd.
In 1999, the studio switched over from using cel animation to digital ink and paint. The last animation work they did for the series (for Hey Arnold! The Movie and the two episodes made after it) is noticeably higher quality than the rest.
In 2017, the same studio animated The Jungle Movie.
Episodes Animated
External Links