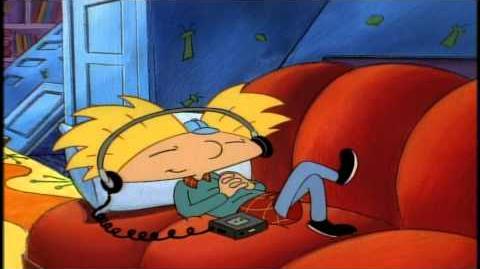 Haunted Train Blues Is a song performed by Gerald in the episode "Haunted Train". It is a pastiche of David Bowie's song "The Jean Genie".
Lyrics
(harmonica)
Gerald:

They say he lost his mind
Went crazy on that day
Ran his train right off the tracks
And drove it straight to... HEY!
Where's the engineer?
Been waitin' all night long
Better show up soon
Or I'mma hafta say so long
A-woo-wooooooo!
Been waitin' on the haunted train
Helga:

That's it!