24 Hours to Live is an flashback episode of Hey Arnold!.
Production
This episode is a remake of the pilot episode, and the 3rd incarnation of the original 3D Comic "Arnold Narrowly Avoids A Thrashing".
Synopsis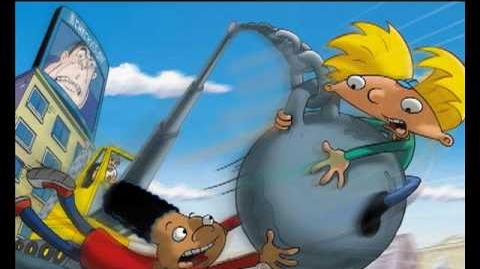 After Arnold accidentally hits Harold in the face with a baseball, Helga persuades Harold to wait until the next day to fight him. Meanwhile, Helga constantly reminds Arnold of how long he has to live. Upon arriving at the fight, Arnold tells Harold that "I'm crazy, and you should never hit a crazy person." When Harold asks him to prove it, Arnold sings the song "I'm Crazy" while acting out the lyrics, and successfully dodges the beating.
Plot
See also
This article needs expansion. But, with a little cultivation, it could become a virtual paradise. Won't you please help out an article in need? This template will categorize articles that include it into the Article stubs task category.